The TBC Team
Just give us a pot of freshly brewed coffee and some juicy analytics and we're in heaven. Researchers and beauty lovers to the very core, we love to build unique studies to uncover what women want, need and desire from each of our clients' brands. We pride ourselves on integrity, teamwork, creativity and flawless execution. Intelligence and introspection are key to making the smartest, most lucrative marketing decisions and this is what we deliver.
The TBC team is lead by its co-founders:
Jennifer Stansbury
Based in the Washington, DC area, Jennifer has worked for more than two decades as a marketing, communications and research professional.
Prior to co-founding The Benchmarking Company, Jennifer was the Founder and CEO of New London Consulting, a marketing, public affairs and public relations firm which specialized in healthcare regulatory compliance and risk mitigation. Working alongside a market-leading privacy and security firm, she developed and executed cutting-edge research to expose the risks of medical identity theft and privacy breaches within healthcare organizations. Using this research she regularly briefed members of Congress on the costs associated with Medicaid and Medicare fraud and public implications of the growing rate of medical identity theft. Jennifer's work helped global healthcare organizations understand patient risk, the financial and reputational risks of non-compliance with healthcare policies and created roadmaps for implementing technologies and processes to ensure compliance and improve patient safety.
Prior to founding New London Consulting, Jennifer was a Vice President at Hill & Knowlton's technology practice in Washington, DC, serving a wide-range of corporate, government and nonprofit clients during her tenure.
Jennifer is a member of the Board of Directors for ICMAD. She is a regular presenter at industry trade events including Cosmoprof, Innocos, HAPPI Skincare Conference and HBA. She has published numerous articles on timely beauty and personal care issues and speaks on topics ranging from beauty trends to entrepreneurship, writing for leading trade publications including GCI, Happi, and Beauty Packaging News.
Jennifer earned her MBA from Marymount University and her Bachelor of Arts in International Economics from the George Washington University.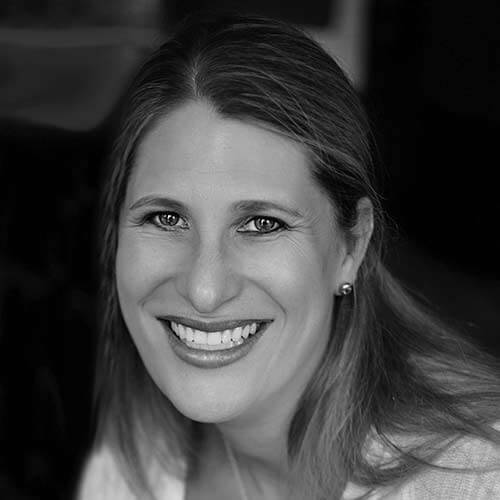 Denise Herich
Based in San Diego, California, Denise's experience in market research, strategy and communications spans more than 25 years.
Prior to co-founding The Benchmarking Company, Denise served as Vice President and West Coast Research Director for TBC's predecessor company, directing research services for beauty and wellness brands of all sizes. She has also owned her own consulting firm, Herich & Associates, counseling beauty and personal care clients and providing communications and strategic marketing direction.
Her career began in public relations, notably at Hill & Knowlton's Washington DC office, where she rose to become a Vice President and co-leader of the firm's large healthcare practice. After moving to the West Coast, she served as a Vice President at Townsend, Inc., a PR and marketing firm serving clients in an array of industries that included healthcare devices, biotech, higher education and city government.
Today, Denise participates in every aspect of TBC business, including the direction of beauty product testing (consumer perception testing), quantitative studies, writing of PinkReports(™) and in moderating in-person consumer focus groups throughout the country.
Denise is a frequent speaker at beauty industry events including Beauty Industry West, the Society of Cosmetic Chemists, and at Cosmoprof North America, Hong Kong, and Worldwide (Bologna). She writes a semi-regular column in GCI, and her articles also appear in publications such as CEW Insider, BW Confidential, and many others.
Denise earned her Bachelor of Arts degree in English/Creative Writing (magna cum laude) from the University of North Carolina, with a minor in marketing.